OSCA 2021 Annual Conference
Day/Date: Friday, November 5th
Time: 9AM - 4:30 PM
Location: Oregon State University
Theme: If Not Now, When?
Cost of Attendance:
$190 - Early Bird Registration until 10/01/2021
$225 - Conference Registration after 10/01/2021
$175 - Graduate Student Registration
Each Registration will include annual OSCA membership (November 2021 to November 2022)

CLICK ON THE CALENDAR LINK BELOW TO REGISTER.





OSCA UPCOMING EVENTS - MARK YOUR CALENDAR:
View All Events
President's Letter: Seeing SEL in Practice
By Roberto Aguilar | September 2021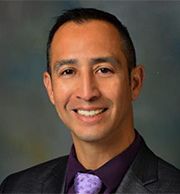 Social/emotional learning (SEL), a term long discussed in school counseling circles, has picked up steam the past few years among the larger educational community and even recently in the mainstream media. However, even as a 20-year school counseling veteran, defining SEL, understanding what it looks like at school and implementing SEL practices/strategies at the building level can feel incomprehensible and overwhelming. So here is a bit of my research and reflection on this topic.
Defining SEL
"At its core, SEL is the process through which all young people and adults acquire and apply the knowledge, skills, and attitudes to develop healthy identities, manage emotions and achieve personal and collective goals, feel and show empathy for others, establish and maintain supportive relationships, and make responsible and caring decisions."
From "What does 'Social Emotional Learning' really mean?" by Justina Schlund of CASEL, July 2021

But really, what is SEL at school?
This feels like a very complex question because it can be so massive and yet simple at the same time. To help us out, I asked a few wonderful school counselors from our state for some real-life examples of SEL in practice in their buildings.
Ronda Gatewood at Witch Hazel Elementary (2020 RAMP) in Hillsboro shares that SEL has long been an active part of the elementary school counselor's life as it is a part of their classroom skills lessons ranging from
kindness
to
integrity
to
conflict resolution
, each step identifying feelings and learning how to deal with them.
Current OSCA President-Elect Kate Shively reminds me that we cannot have "successful humans who do not have strong social/emotional skills" and that these skills need to be trained like muscles. Kate has helped the students at Baker Prairie Middle School "work out" their social/emotional skills in collaboration with her staff utilizing the Character Strong curriculum while acknowledging that each student is on their own unique journey and that we must start with humility when working with them.
At the high school level, Ryan Marshall, who has earned RAMP three times for South Salem High School, stresses the importance of relationships by modeling for young adults who are learning to engage with the world. Their counseling team does this by being visible and present in their students' lives while serving as active coaches/facilitators for their Unified programs, Sources of Strength, and more. South Salem also provides a wonderful week-long event called DeStress Fest, developed using student data that indicated a need to relieve stress the week before finals. The even provides self-care activities and opportunities for students and staff.
Implementing SEL practices/strategies
Ultimately, implementing or enhancing SEL programs in our buildings begins with the adults. First, we must look at ourselves and what we do well, even if it is one thing, and model how to build on it. Then we can collaborate with our staff so that they are active partners in our work to develop healthy social/emotional skills for students.
In conclusion, SEL practices, taught with an equitable and culturally responsive lens, provide an individual with the ability to find inner peace so that they can be mindful of their abilities and interact positively in their environment. School counselors are positioned to lead this work.
As Eleanor Roosevelt said, "It isn't enough to talk about peace. One must believe in it. And it isn't enough to believe in it. One must work at it."
Contact Roberto Aguilar, OSCA president, at
OSCApresident@oscainc.org
.