OSCA 2023 Annual Conference
Day/Date: Friday, October 27th
Time: 9AM - 5:00 PM
Location: Sunriver Resort
Theme: TBA
Registration will open in August

OSCA UPCOMING EVENTS - MARK YOUR CALENDAR:
View All Events
From the Chair: Commitment and Growth
By Amy Henry | September 2023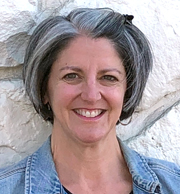 I dedicate my first newsletter to Roberto Aguilar, our outgoing Oregon School Counselor Association president. I learned a lot from Roberto but if I had to describe him with one word. it would be commitment. Roberto took the job as president for what he thought was a two-year stint and ended up growing to be much more. It was a very tough time as we were all dealing with COVID in our personal and professional lives. Those of you who have worked with Roberto know that it was not uncommon for him to send texts at 5:30 a.m. (yes, in the morning). I once asked him why he was working so early and he said this is his "OSCA time." That is commitment.
During Roberto's tenure, he accomplished many things, but here are just a few:
He geographically diversified our board so that we now have Board members from all over the state.
He increased our coffers so we are now financially stable.
He started the process of a "policy governance" board, which will help us to increase member involvement in OSCA.
Please join me in wishing Roberto good luck and congratulations as he moves on to serving on the Board of Directors of the American School Counselor Association (ASCA).
This summer, while I was hiking with one of my school counseling friends, she asked me about my goals for OSCA. Great question! Here are my two goals for the year:
Hire a part time executive director:
We are only as strong as our members. Right now, we only have about a third of the TSPC registered counselors as members. I believe one reason is that we have not done an intentional outreach to school counselors. I also think that as an organization we need to be more responsive to our members' needs throughout the year. Unfortunately, board members have full time jobs besides serving on the board. This makes it extremely difficult to try to do anything other than put on the yearly conference. Many states already have a full-time or part-time executive director.


Increase involvement on OSCA committees
While we are still in the early stages of policy government, we need more people to join our committees: Membership Outreach, Professional Development, Legislative Advocacy, Ethics, Social Justice/Anti Racism, and Public Relations. Please consider joining one of these committees.
If you have any ideas or feedback for me, or want to learn more about a committee, please feel free to email me at
oscahsvp@oscainc.org
and/or
communications@oscainc.org
. I will see you at Sunriver!
Contact Amy Henry, OSCA Board chair, at
oscahsvp@oscainc.org
.